Evergreen Suite Rates and Policies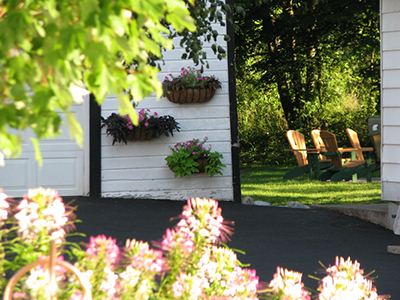 $145.00 per night
$750.00 per week
Easily sleeps 3 adults or 2 adults and 2 children.
Room reservations may be guaranteed by a major credit card
We accept cash, Travelers checks, Visa, MasterCard and American Express
Cancellation Policy
Full refund 3 days prior to arrival
Nightly rates are refundable in certain circumstances as outlined below.
For a full refund of nightly rates, cancellation must be made three days prior before the day of check in. For example, if check-in is on Friday, cancel by the previous Tuesday before check in time.
Example: 3 days prior
Cancel by:
Tue, Jan 31
3:00 PM
Check in:
Fri, Feb 3
3:00 PM
Check out:
Mon, Feb 6
11:00 AM
If our guest cancels less than 3 days in advance, the first night is non-refundable but 50% of the nightly rate for remaining nights will be refunded.
If our guest arrives and decides to leave early, 50% of the nightly rates for the nights not spent 24 hours after the cancellation occurs are refunded.
A reservation is officially canceled when our guest reaches out via email, phone message or text message and communicates that they no longer want to stay. We then need to confirm the message has been received.
Suite Policies
Check-in and out times are at your convenience and can be determined when we communicate.
No minimum stay required
Smoking is not allowed
We take pride in offering our guests a comfortable, cozy, clean, smoke free environment and we ask that you respect the effort that goes into it. We would like guests to visit more than once! Although we love animals, we have chosen to not accept them in the Evergreen Suite. We want to be mindful of our guests who have allergies. We also ask that you do not light candles in the suite; there are candles outside that we light nightly for your enjoyment.
Damages
Damages incurred to the Suite during your stay, i.e., furnishings, stained bed linens or towels, rugs, lost/missing items etc will be charged to your credit card on file. Any charges are non-negotiable and might vary depending on the actions taken, i.e. the need of a plumber, dry cleaning, total replacement of an item, etc.
Keys
You are given keys to your suite on arrival.